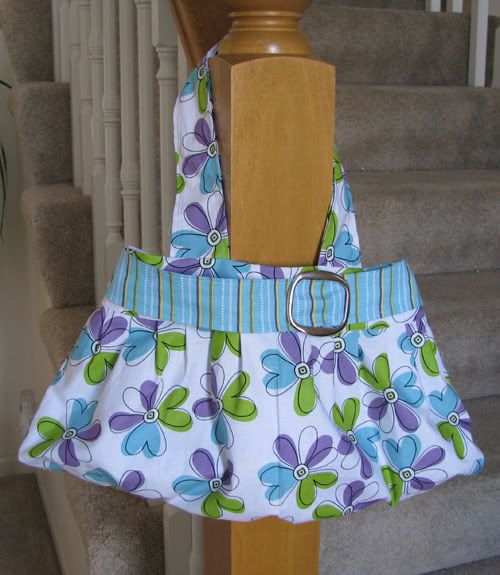 Okay, it isn't my first purse, but it is the first one I have made myself!!
I saw
this pattern on Etsy
and just had to give it a try. Being the 1-step-above-beginning-sewer that I am, I was amazed I could actually finish it and like it!!
There are some things I will do better, and maybe different next time, but overall I am pleased with the first one.